Choosing an education startup idea is not easy. There are so many options out there, the market seems to be saturated, and competition is insane. These 20 education business ideas can help you get started!
Here are education startup ideas 2022
1) Driving school
The popularity of driving schools has grown exponentially over the years. If you know about cars and feel confident behind the wheel, then this is one of the education related business ideas that have the potential to bring in a lot of money.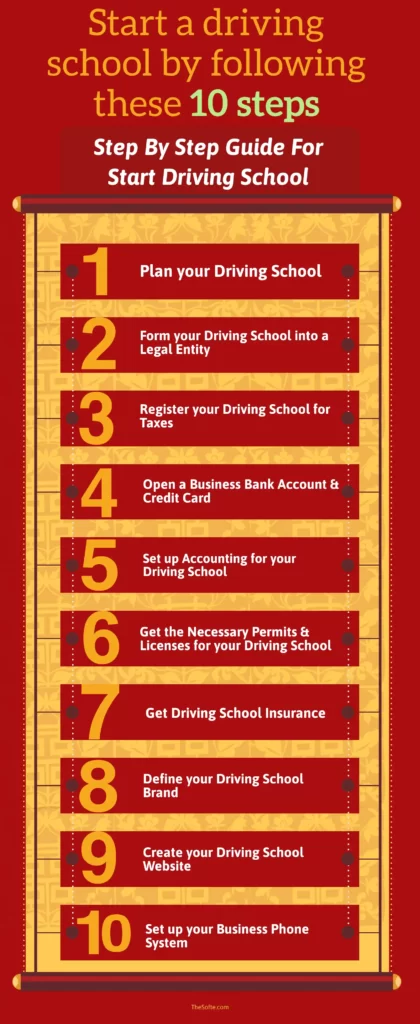 2) Private tutoring
Tutoring has been around for decades, and with private tutoring, you can make quite a lot of money. The advantage is that you do not need to rely on enrolling students in large numbers, which can prove difficult depending on where you live and the subject you are willing to tutor.
3) Beginner's art classes
The art industry is massive, but it can feel daunting for beginners or people who lack the confidence to make art independently. Holding classes in public locations can help you easily gain access to students who are interested in learning the basics of your craft. Since it takes place in a studio or local coffee shop, there is very little overhead involved with putting the sessions together.
Education related business ideas 2022
4) Opening a play school
Many parents are more than willing to pay for their children to have early education, especially if it comes in the form of playschool. These businesses can be lucrative, but they do require quite a big investment upfront. However, this is one of those education startup ideas that have the potential to make you an extremely large amount of money if you get the right location and establish it properly.
5) School uniform making
If you have a keen eye for style or an eye for fashion, starting your own school uniform design company can be a profitable education business idea. Not only will it allow parents to have custom-made outfits made for their children, but it enables those interested in wearing their clothes to do so as well.
6) Software Training institute
With software training becoming such a huge thing for students and professionals, it is not surprising that such places are springing up. Depending on the product you specialize in providing your customers, you can provide your training services online or through brick and mortar locations.
7) Kids summer camps
Another great way to make money during the summertime (when the kids are out of school) is to open up your own kids' summer camp. This can be a profitable idea, but it requires you to find the right location suitable for the activities you want to offer.
8) Language teaching institute
Many entrepreneurs who already speak another language plan on turning their language skills into big business by teaching others how to do the same. In fact, this is one of the most popular business ideas for teachers out there.
9) Running a summer school for children
Offering your services as a summer school for kids can be another fantastic way to make money while giving kids something productive to do during their time off from an educational setting. Consider offering a range of subjects and activities to appeal to a wide range of children.
10) Online e-library
Many entrepreneurs turn to e-books as one of the best education business ideas. You can make money by converting books into digital formats and selling them online. This requires having a way for people who want to read what you have converted to access it, but once you get your system up and running, this is an excellent choice.
11) Printing press
A printing press is a great investment for entrepreneurs who want to get into publishing. This can be an excellent choice if you have the means to invest in your printing press, and you must do so if you want to maximize profits.
12) Career counselor
With so many people worrying about their future careers, it is no wonder that the demand for career-related advice is growing by leaps and bounds. This can be a lucrative business idea in education field if you have an eye for what others should do to get ahead in life.
13) Cooking classes
Offering cooking classes filled with recipes designed to provide people with healthy alternatives can be a great way to make money. If you are good with recipes, this can be an excellent choice for turning education into profit.
14) Drawing school
Many people want to learn how to draw, and this is one of the education entrepreneurship ideas that can help you tap into your creative side. You can provide a range of lessons in cartoon design or other forms of drawing in order to maximize your profits.
15) Music school
You can offer music lessons to children and adults alike if you have the expertise necessary to do so. This is another edtech startup ideas that have the potential to bring in a fair amount of money if you have proper training and experience.
16) Physical education
While it may seem simple, helping others get into shape can be an excellent way to take full advantage of your knowledge concerning physical fitness. You can offer customized workout plans for people who want to get into better shape, depending on what they are looking for.
18) Painting school
Another popular education based business idea involves painting. Many people want to learn how to paint, but most cannot afford the tuition for art classes at a college or university. By providing them with an alternative that allows them to learn for less money, you can create your own niche market in the world of art education.
19) Bookstore
You can run a successful bookstore by selling books that people want to buy. This is one of the most popular education business ideas for a good reason, and if you have a knack for knowing what to sell, this can be a great choice.
20) Education Blogger
A blog offers a great opportunity for entrepreneurs to show off their knowledge on a highly visible platform. If you want to share your wisdom with others and want a way to make money while doing so, then this is one of the education startup ideas that can put both of those needs together.
Related:
25 Best Sports Business Ideas 2022
15 Profitable Cryptocurrency Business Ideas 2022
Top Boring Business Ideas for Make Money
Last Words:
To sum up, education business ideas are one of the most popular choices for entrepreneurs looking to set up their businesses. Whether you have formal training or not, there is a wide array of possibilities in this field.
The important thing to remember is that for any of these options to be successful in the long run, you need to be committed to providing the best possible service to your clients. This means staying on top of new trends and making an effort to maintain a high level of professionalism in everything that you do.
If you can do this, then all it takes is hard work and dedication for these business ideas to pay off.
By learning more about education related business ideas, you will make the right choice for your career.