From a small sole proprietorship to a multinational company, a business can take on many forms. No matter how big or small, all businesses have three characteristics in common–they provide goods and services, make money selling those goods and services, and are owned by one or more individuals.
How to start your own welding business
Welding business is profitable or not
The first step before you start your welding business is determining if it is truly feasible and profitable. To do this, you must consider the cost of supplies, equipment, staffing, advertising, and more.
Chose a name for your Welding business
The next step is to name your business. This should be a simple but relevant name that will make it stand out from other welding businesses in your area. You want potential customers to remember the name and seek out your business when they are looking for a professional to carry out the welding work.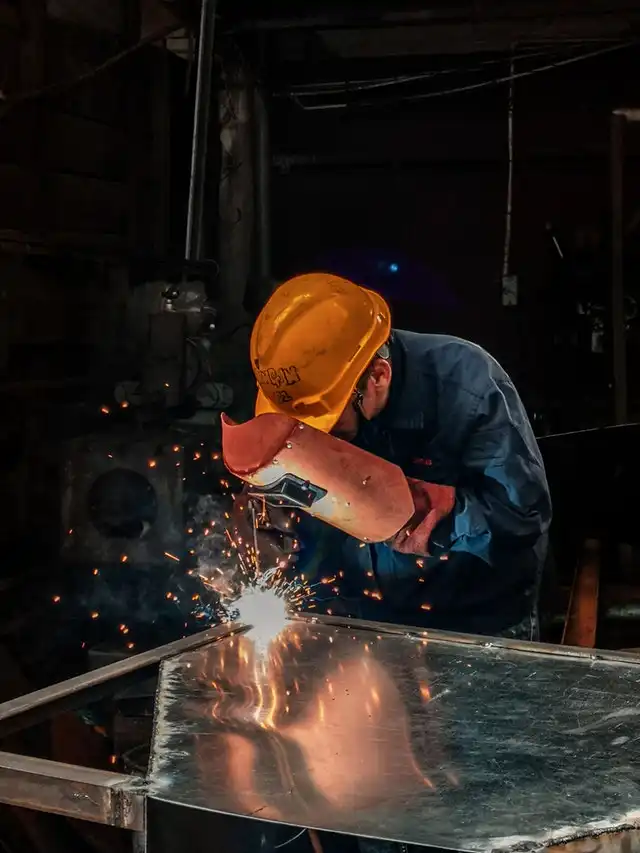 Registering your Welding business
Once you have decided on a name, you are ready to get official with your state and federal governments–registering your business name, securing business licenses, applying for tax identification numbers or ITINs, finding an attorney or accountant, etc.
Advertise your business
Finding and securing customers is the most important part of starting a welding business. This can be done by coordinating group discounts, providing discounts for word-of-mouth referrals or special offers for first-time customers, etc. You also want to advertise your business as much as possible–on the web (at least one website), using social media like Facebook and Twitter, etc.
Once you have a customer base set up, you need to make sure your welding business stays operational and profitable by finding the best insurance deal, staying organized with a bookkeeping system, checking to make sure your equipment is in good working order on a regular schedule. Also, it is helpful if you take some time each year to research industry trends and set goals for your business.
You also want to purchase products for your welding business to help attract customers and increase your bottom line. Things like signage, branded clothing, or bumper stickers are all great ways to let people know you are a quality welding business.
Once you have the right equipment, materials, and expertise in place, it is time to seek out lucrative welding jobs. You can do this by advertising on websites, getting involved with local organizations, or just saying that you are looking for jobs.
Types of welding businesses include welding construction, farm equipment, ships or boats, pipeline fabrication, bridges, or buildings.
Welding is a hands-on business that requires an experienced professional with the right tools to complete jobs on time and under budget. The most successful welding businesses have owners who are able to do the work themselves until they become so busy they will need to hire more staff.
Last Words:
Suppose you are considering starting a welding business. In that case, it is important to plan ahead for the future and keep your overhead low at first so that you can avoid unnecessary costs or mistakes that could put the entire business in jeopardy. The more research you do before you start, the better off all of your customers.