The shipping industry is a fascinating and profitable business, with huge opportunities for those who want to enter the market. Whether you intend to run a single ship or an entire fleet, there are many benefits and pitfalls associated with this business. Before we dig too deeply into them, we should first look at what we mean by 'shipping.' Shipping simply means transporting goods or people by sea. It can refer to huge cargo ships plying the ocean between continents full of holidaymakers on cruises. It also refers to small fishing boats that spend their lives close to home, bringing in their catch. However, most people are probably most familiar with large container ships moving tonnes of freight worldwide.
Most shipping companies rely on a broker to bring in business; this is often the case with large, multinational corporations. Smaller companies and individuals will find it easier to attract clients by selling their services on sites such as Clicktrans.com. However, if you are starting from scratch, utilizing a broker can be an excellent way of gaining access to new markets and bringing in your first custom.
How to start a shipping business?
Before you start a shipping business, there are some factors to consider. First and foremost, as it is such an important market, government legislation governs much of how companies can do business in this sector. You will need to ensure that your company complies with all the necessary regulations.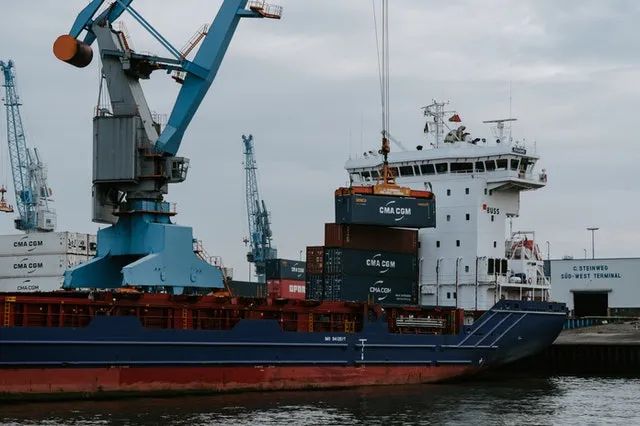 Different countries have different rules governing international trade, and you should be careful to familiarize yourself with the local environment before you start. It is particularly important in places like Italy, where the same rules and regulations govern not all regions.
Another major consideration when starting a shipping business is that your business must comply with an enormous range of international conventions (the International Maritime Organization (IMO) governs many of the most important ones). These treaties cover everything from safety standards to allowed equipment and even crew exchanges. You will need to be careful not to contradict any of these conventions, as failing can lead to your company becoming blacklisted and refused entry into ports and harbors worldwide.
In addition to this, some countries ban companies that do not base their ships in that country from operating within their ports. These include Panama and Liberia. You will need to check what the situation is in your target marketplace before making any big decisions.
Today, most leading shipping businesses are members of BIMCO (The Baltic and International Maritime Council) who play a major role in standardizing the industry. Once again, membership in this organization will be a big plus when it comes to bringing in customs and getting your company recognized as a leader within the industry.
Types of Shipping Company
Shipping is an industry of many types. But it's not necessary to specialize in one type; they all work together and can give you some advantages if your shipping company begins its life as such a specialization.
Container Shipping
Cargo Shipping
Drop-shipping
Home-Delivery
Competition in Shipping Business
The topic of competition in the shipping business has been a hot-button issue for quite some time. Shipping is an industry that relies heavily on fuel prices and fluctuations, which can make it difficult to remain profitable. With such stiff competition amongst other companies vying for the same customers, many entrepreneurs struggle to get ahead. That said, there are steps you can take to protect your company from others who might be trying to steal away your clients and revenue base.
Conclusion:
A shipping business can be a great way to start a business in a highly lucrative industry. Because of the government rules and regulations governing the industry, you will need to ensure that you are fully aware of the legislation in the industry before you start. You should then decide if your business is best suited to starting out as a broker or if you are better off building up your fleet before you begin.
Also, there are many types of shipping businesses available for different people. You could choose what type of shipping business is better for your company.