If you've been keeping up with the latest technology, chances are you've heard of drones. There is a common misconception that all drones are used for military purposes. Still, they can be incredibly helpful for anyone from photographers to farmers and even entrepreneurs looking to make money doing what they love.
In this article, we will talk about 10 ways that you can make money with a drone.
1. Aerial Videography
If you're a photographer, make some extra cash by offering your services to local businesses. It's important that you have the right equipment to make this happen, though. If you have a simple quadcopter without an attached camera, then it might be hard for clients to justify hiring you versus someone with an actual camera setup. However, with a GoPro or any other action camera attached to the drone, you'll be able to take videos and photos from angles that would otherwise be impossible.
2. Sell Your Drone Images as Stock Photo & Video
People make money with drones by selling their drone images as stock photos & videos. You can sell your aerial footage and make money on Shutterstock, Stock photo, and many other stock websites.
3. Real estate photography
If you make some extra cash doing real estate photography and want to make even more money, then consider the idea of using a drone instead of just your camera. Since drones can make it much easier for you to get access to unique locations that would be impossible to reach by foot or car, they make perfect tools for real estate photographers.
Related Content:
How to make extra money on the weekends
4. Delivery
Amazon has already been using drones to make deliveries to their Prime customers in limited areas, and this concept could easily be used by other retailers as well. As crazy as it seems, you might one day be able to order something online and have it delivered directly to your doorstep 20 minutes later. Of course, this would require specialized equipment for the drone as well, but it definitely wouldn't be impossible.
5. Film Making
If you're a fan of making short films, then using drones can make your life much easier. Instead of having to hire a helicopter or crane to get that perfect overhead angle on your actors, you could easily attach a camera to your drone and make some amazing-looking videos. This is the same reason why so many people are using drones for wedding photography as well, since it allows them to make an entire video of the event instead of just individual photos.
6. Surveillance
Some people make the mistake of thinking that drones are only useful for spying on other people but in reality, they can also be used as a type of security camera. This is especially true if you make your drone more visible and make the outside look like a normal toy instead of something that looks like a serious aerial photography rig. If someone has their home robbed, they might make the mistake of thinking that it's useless to make a police report because there are no cameras in the area. However, suppose you make your drone visible from the street and set up some sort of recording system for when it detects movement. In that case, you'll be able to make an accurate police report and make it much easier for the authorities to follow up on your case.
7. Inspections
Drones have been used for years by firefighters and soldiers as a way to map out areas that are hard to see from above. Think about how helpful this can be for someone who needs to ensure no damaged spots on their farm or an insurance inspector checking out properties. Suppose you're able to make some sort of documentation showing the location of damages on the property of people claiming insurance. In that case, you might even make more money than if you were doing photography.
8. Search and Rescue
Since drones are so small and they make almost no noise, they can be incredibly helpful for locating lost individuals. For example, if you're taking your drone out for a scenic flight with friends and someone gets lost on the trail back to the car, you would be able to quickly locate them using your drone versus having everyone search through the woods. In fact, this is exactly what happened when a missing hunter was located by his friend, who had a drone with him in the woods.
9. Teaching people to fly a drone
If you make some extra cash on the side and would like to make even more money, then consider the idea of teaching other people how to fly their own drones. This can be a great way to make your hobby into a full-time business if you start charging for lessons instead of just teaching friends and family members for free.
10. AGRICULTURE  PRECISION FARMING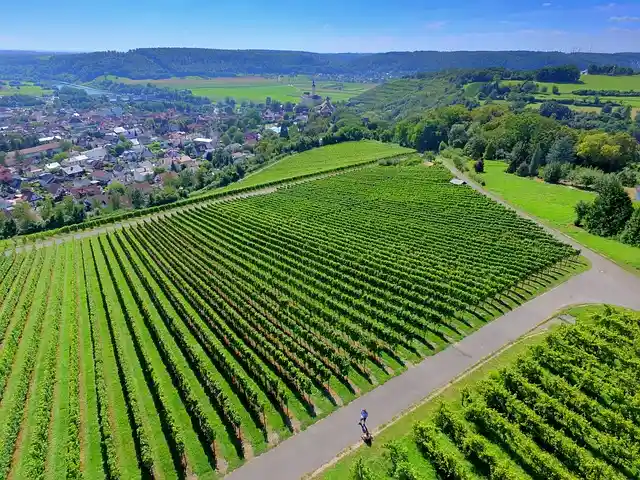 Drone make agriculture sector grow very quick. Drones make the Agriculture sector grow by using accurate and precision farming.
Conclusion:
Make money with a drone, make your passion into the business. It's not easy to make money, but you can make extra cash with these 10 ways to make money with a drone. I hope this article is helpful for you. Thank you very much for reading this article, and I hope that I can help you out today! Your feedback is important to me, so please take a second to leave me some feedback in the comments section below. I usually respond to everyone and appreciate you taking the time out of your day to stop by! Have a great rest of your day, and make it a great one!