Do you want to make money on Pinterest? There are many ways you can do this, and it's easier than most people think. Here are ten ways you can make money with Pinterest:
1. Promote your Blog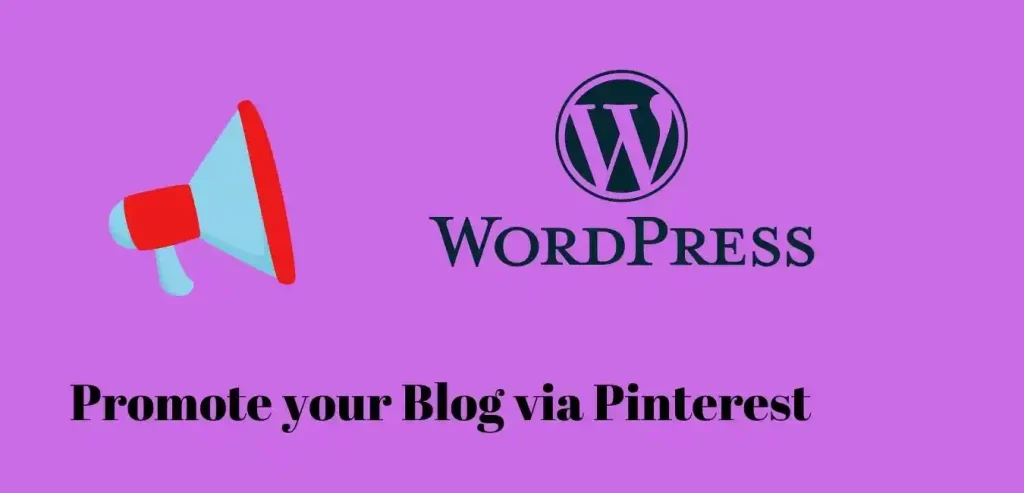 Pinterest can be an extremely powerful tool for marketing your website. I've used it to promote this blog, and I now have more than 1 million views per month coming from Pinterest alone! Why is that so great? Well, the beauty behind this platform is that people are there looking to spend money on products they love. So, when you market your website on Pinterest, there is the potential to generate sales for yourself.
2. Put your affiliate link in your pins
How to make money on Pinterest without a blog.
This is one of the best ways to make money on Pinterest. You can put an affiliate or tracking link in your pin description. If someone clicks on your pin and makes a purchase, you will earn a commission from that sale (provided the company offers affiliate programs). I like using Viglink because it is so easy to use. You can find out more about this by reading how I made over $3,000 in one month.
3. Sell your products
Pinterest can be a great place to generate interest and sales if you have a product to sell. It's also another good reason why you should start a blog! Think about it: If you want to make money online, what's better than having your website where you can sell YOUR OWN PRODUCTS? Nothing. You have complete control over the sales process and the customer experience from start to finish. That is priceless.
Related Content:
Make Money As a 14 Year Old Online
Top 35 Small Business Ideas For Teens
4. Use Pinterest as a lead magnet
If you have a free ebook, report, or some other lead magnet to offer your visitors, why not advertise it on Pinterest? People are there for the sole purpose of finding products they love, so if you can give them something of value that's completely FREE, you're likely to capture some leads.
5. Feature relevant products on Pinterest
Are you already affiliated with a product or service that fits your niche? It might be worth it to contact the company and see if they are willing to pay you for advertising their product on Pinterest. You can often use this as a source of residual income, so think about all the pins you could create! Once again, though, make sure that whatever product or service you choose to promote is something you truly believe in and can get behind.
6. Use Pinterest for networking
I have a friend who is a realtor, and she's been incredibly successful on Pinterest. Her strategy has been to use it as a virtual open house; people 'pin' listings they're interested in onto their boards, and then agents like my friend will reach out to people with properties they find intriguing. There are plenty of ways you can use Pinterest as a networking tool; the possibilities are limitless.
7. Request a partnership
If you have a website or blog, other brands and companies would likely be interested in working with you to create content and advertising opportunities. Some brands will even pay you for advertising! If you receive a partnership request on Pinterest, be sure to think about whether or not the brand is a good match for your target audience and offers some type of value. Even if they don't pay you for it, getting some exposure (and more traffic) from such an account could be valuable.
8. Use Pinterest as a tool for customer service
If someone has a question about your product or service and they contact you via email, what do you typically respond with? Most likely, it's something like, "I'll get back to you by X date with more information." Instead of waiting until that date rolls around, why not use Pinterest as a virtual assistant and answer the customer's question right away? You can then pin that person's question to an appropriate board, and anyone else who has the same question will be able to see the answer.
9. Create product review boards
If you already have products or services to sell, consider creating Pinterest boards dedicated to reviews of your products (or other relevant things like coupons and discounts). You could even create a board dedicated just to customer questions and answers. There are so many ways you can use Pinterest as an online advertising and customer service platform, and I've barely scratched the surface with ideas here; I'm sure you'll come up with plenty of unique ways to use it for your own business!
10. Follow brands on Pinterest
If you already know that the majority of your traffic comes from Pinterest, then you might want to start following relevant brand pages. If they see that you're following them, they may be interested in working with you to promote their products or services. The more popular a brand is, the more likely it is that they'll want to work with you. The rest of the companies you follow will also see that you're following other popular brands, so they may be more inclined to work with you as well.
Conclusion:
There are many ways to use Pinterest for your own business! There is truly no limit to the possibilities, from advertising offers and products to networking and customer service. I hope these ideas have given you some solid strategies to help you get started using Pinterest for business! Good luck, and happy pinning!