Have you ever considered the many benefits of starting your own hot sauce business? Whether you are simply an enthusiast or have a serious love for condiments, it is possible to create your own business with little cost in a relatively short time. With over 1,500 different brands in the market today, there is definitely room for someone willing to put in the time and effort to make their own brand stand out.
Regardless of your background and expertise, you can benefit from the information that we put together for you in this complete guide on how to start a hot sauce business! If you want more than an overview of the steps involved in starting your own business venture, consider enrolling in our online course, How To Make Your Own Hot Sauce.
How to start a hot sauce company
Pre-Launch Prep
Before you start selling your hot sauce, it is essential to do some market research and know what you are up against. Finding out how to make hot sauce for sale with this information in hand will help you figure out if the plan will work or not.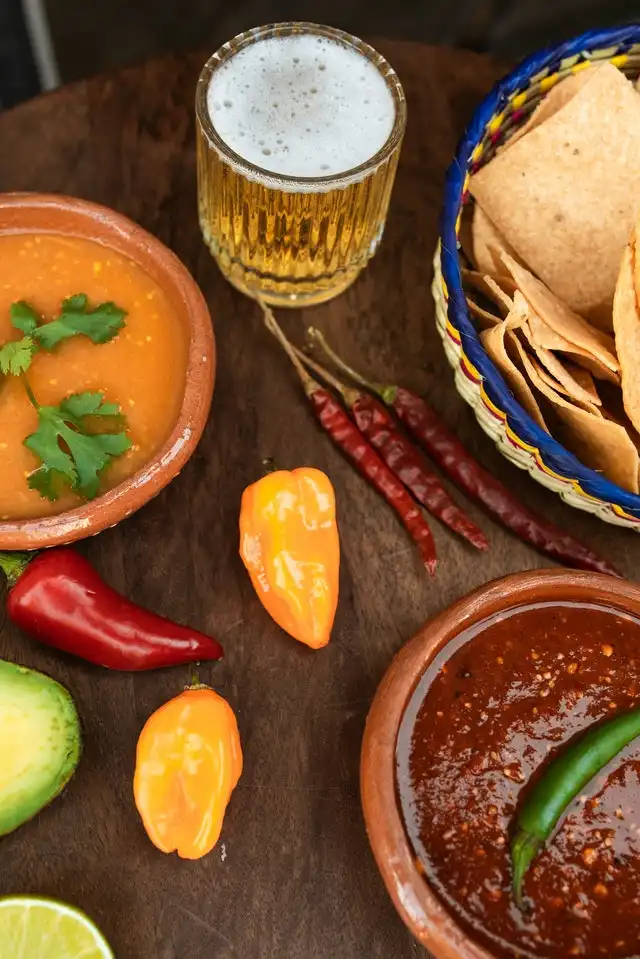 Step 1: Identify Your Target Market
The first step in how to start a hot sauce company is knowing who your target market is and where they can be found. If you are already cooking up batches of homemade hot sauce for friends and family, it may seem like the best place to sell them is at your local farmer's market. While this may be a good starting point, you will have to do some research to see if that market is viable or not.
Start by identifying what kind of people or restaurant would need your hot sauce and where they might purchase it from. Would upscale restaurants want a high-quality, gourmet sauce? Or perhaps you could find a chef willing to sell it for you from a table at the farmer's market. If you have a background in catering, that could be another place to check as well.
Step 2: Gathering Supplies & Equipment
The supplies and equipment needed to make the hot sauce are minimal and usually found around the house or purchased very cheaply. You will need bottles, corks, or lids to seal them shut, labels for the bottles, and hot sauce ingredients. If you are using fresh chili peppers in your hot sauce recipe, they will have to be processed before they are bottled up.
You will also likely have some kind of stove with several pots on top that can be used to cook your hot sauce. You will need a strainer, spoon, knife, and any other tools necessary to make small batches of hot sauce regularly.
When it comes to choosing the right equipment for how to start a hot sauce company, you can go with whatever is available or affordably priced. This is something that can be upgraded as you go along and begin to make more profit.
HOW TO MAKE HOT SAUCE
Hot sauce has become a craze in North America in recent years, with dozens of new spices being introduced every year. As a hot sauce connoisseur, I have tried many different types and brands of hot sauce worldwide. I can say with confidence that most people who try to make their own hot sauce fail miserably. I have sampled many homemade sauces that were nearly inedible due to improper or lack of ingredients.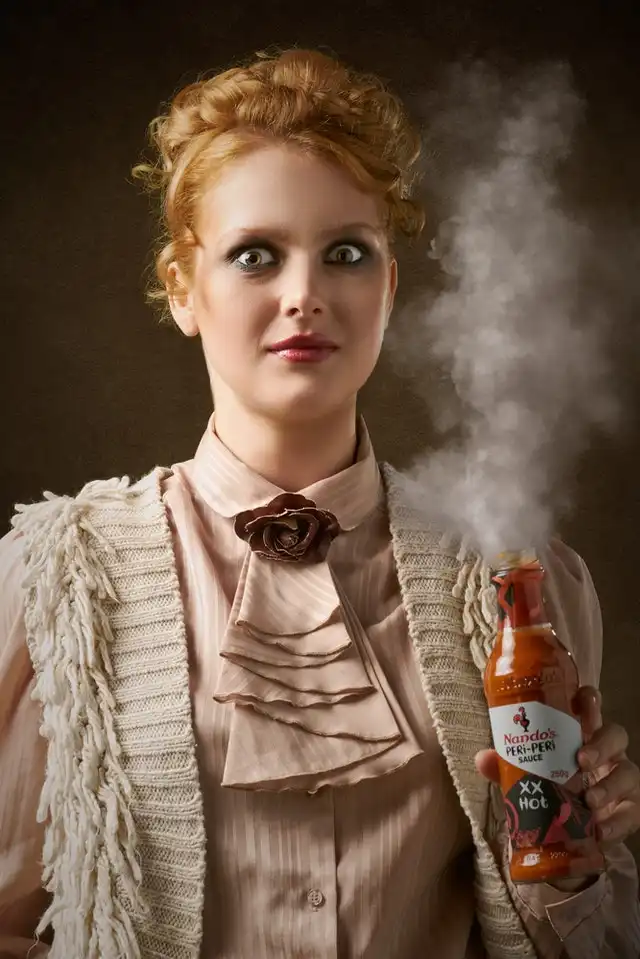 I will explain what you need to make a hot sauce, so it is both tasty and safe.
First, you need the right equipment, namely a high-powered blender, tongs for handling chilies, rubber gloves, fresh chili peppers (the hotter, the better), a large pot, a filter, and a few bottles for storage.
Now you need fresh ingredients. The best peppers to use are habaneros or any other extremely hot chili pepper. It would be best if you never used anything but fresh peppers in your sauces, as dried peppers will not provide the same flavor despite how long they have been dried.
First, you must remove the stems of your peppers, keeping only the pepper itself, then carefully wash away any dirt or other foreign particles. Put them into your blender, then add two cloves of garlic, one onion (chopped), and 1/4 cup cilantro (finely chopped). Only use fresh ingredients as their flavors are far greater than dried or bottled ingredients.
Now you pour in vinegar until the ingredients are covered, then blend together until the mixture is smooth. The amount of vinegar may vary depending on personal preference, but I use about one liter (33.8 fl oz) per eight large peppers. Pour it into your pot and turn up the heat medium-high, stirring constantly.
When the mixture begins to boil, reduce the heat to medium and cook for about 10 minutes. When it becomes slightly thickened after about five minutes, you know that it is almost done. Now remove from the heat and let sit until completely cooled.
Once your mixture has cooled, you can pour it through a strainer into a bowl so you can remove the large particles. Then put it back into your pot, bring it back up to a boil, reduce the heat to medium-low, cover, and let simmer for about an hour. After that, strain it again into your bowl, removing any of the smaller particles of pepper pulp. Let this mixture sit until it is completely cooled.
Once everything has cooled down, you can begin filling your bottles. Pour in a small amount of vodka or any other clear alcohol (this is an optional step, but it will increase the shelf-life and kill spoilers), then pour in your hot sauce and cap tightly.
You can read more on how to make hot sauce.
Step 3: Starting a Business Account
Before you start selling your hot sauce, it is important to set up a business account at the bank. This will allow you to deposit money and keep track of what is coming in and going out of the business. It also makes it possible to save for future equipment and supplies.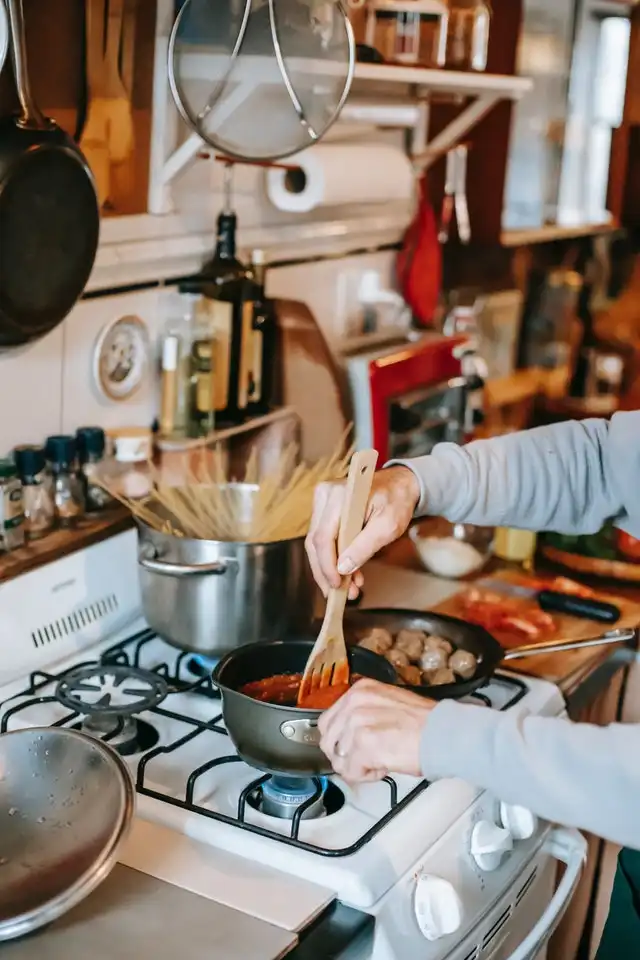 Getting Your Hot Sauce Business Up & Running!
Now that you know how to start a hot sauce company, the next step is getting your products on the market. Whether you are selling them at farmer's markets or online, here is what you will need to do:
Step 4: Sell Your Hot Sauce to Local Stores
If you plan to start a hot sauce business, there is no better place to start than at your local grocery or specialty store. The best way to get their attention is through networking with other local business owners who already have an account at the location. If they know the store owner personally, you could get a meeting set up with them to pitch your hot sauce.
You will have to be able to tell them what type of customers your hot sauce is best for and give some samples away so they can taste it themselves. If it is dissimilar from anything they currently carry, that could work in your favor and help them see how unique and different your product is.
Step 5: Get Your Product on Local Restaurant Menus
Once you've gotten past local stores, there's no better place to sell homemade hot sauce than at local restaurants. Unless you plan on producing enough bottles of hot sauce for sale to supply them all yourself (in which case you would likely need a distributor!), this is a place you will most likely want to start by getting involved with.
Step 6: Sell Online
Finally, the internet is a vast resource that most people use for everything from buying and selling goods to connecting with friends and businesses worldwide. As such, it is no surprise that there are thousands of websites where the homemade hot sauce can be sold by consumers looking to make some money on the side or full-time entrepreneurs who have built up a following on social media communities like Facebook. Whether you choose to sell on Amazon, Etsy, eBay, or another online platform, this is a great way to get started doing business almost anywhere in the world! Anybody can do it as long as they know how to start a hot sauce business.
Step 7: Make a Website
Finally, if you do not want to sell on third-party platforms or at local businesses, you can start your own website. This is the best way to ensure that all of your information and products are easy for customers to find as long as they know how to go about it. It is also a way for people who have never heard of Chefs Hot Sauce Company before to learn about what we have been doing with our company from day one! You can build your site very easily using WordPress or another platform that allows you to create a professional-looking website without learning HTML coding. Not only will this step help you grow your hot sauce business more effectively, but it gives people the opportunity to learn more about the brand and what makes our hot sauce unique.
The Next Step: Getting Your Product Out There!
Now that you know how to start a hot sauce business, it is time to take action! Whether you choose to sell online or at local businesses, once your product is ready for sale, there's no better place than on the market where people can try it and hopefully enjoy it as much as we do.
Related Content:
How To Start A Cookie Business
Conclusion:
If this was helpful to you and your hot sauce business, please feel free to leave a comment letting us know how we're doing! Also, feel free to like and share the article on social media, as that really helps spread the word about what we are trying to do.
Cheers.