How many times have you had an idea of a business and wanted to get it started? But you didn't know where to start. I've been there several times myself. But all I used was my interests and hobbies, which really helped me with starting a business. Here are some ideas:
1. Collecting
I bet many of you collect something. Even if it's just DVDs or CDs, but this is a great way to make money. Look at the boom of eBay and Craigslist; they are both filled with collectors trying to sell their "stuff". Now you should do some research first to see the hot items people want and what people will pay for. But don't limit yourself to just one item. You can add on collectibles such as photographs (sports) or coins. You can also go online and set up a storefront.
2. DJing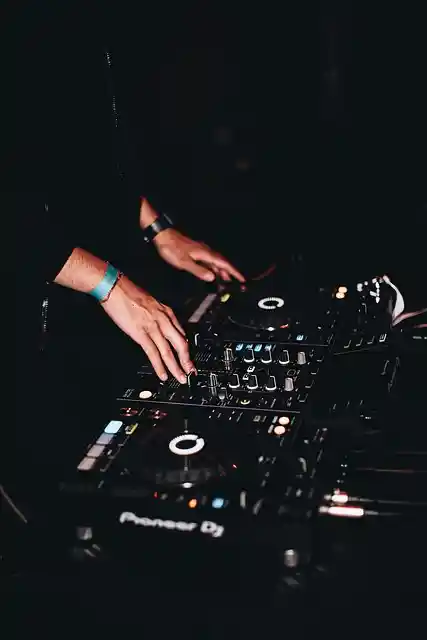 Setting up your own DJ company is one of those hobbies where over time, you can use it as a side business and eventually turn it into something bigger. All you have to do is get your equipment, advertise your DJ business, and then set up gigs for clubs or parties. Then all the money you make is yours to keep!
3. Building Doll Houses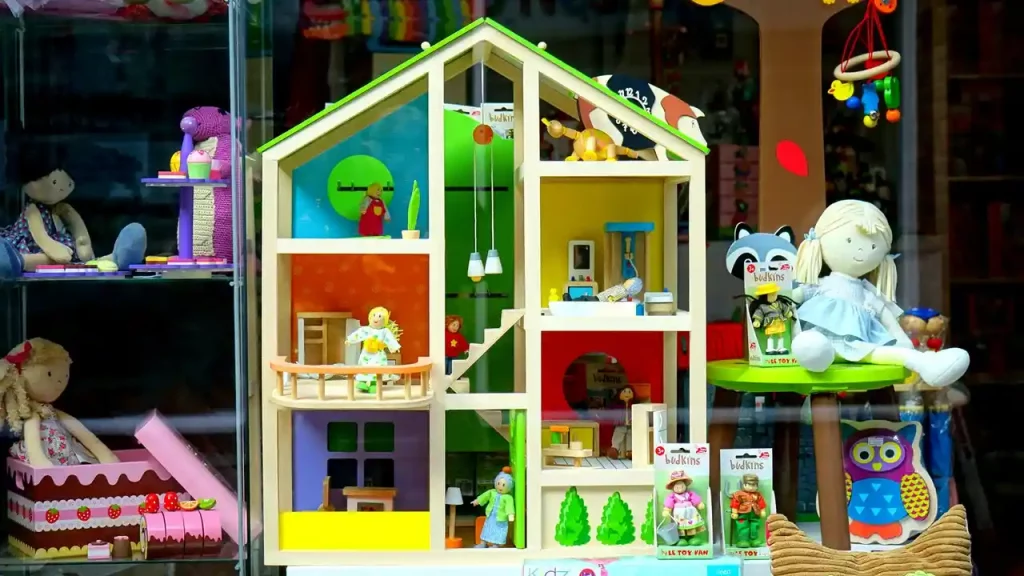 Because of movies like "Titanic" and "The Notebook," these are some interesting pieces of furniture that many people are interested in buying these days. You can buy the mini furniture at shops or online and then set up little dollhouses for children to play with. This is a great business because you can build one house for kids to enjoy, but they also want more houses so you can build them as time goes on.
4. Painting Ceramic Models
Painting ceramic models is a fun hobby because you can make lots of money doing this, and all you need to start is a paintbrush and some paints. You can sell your ceramic pieces by putting up flyers at craft stores and asking the store manager if they would mind letting you put one up in their store. So if you're creative enough to paint, you can start making money with your hobby.
Related Content:
10 Ways To Make Money With A Drone
Make Money As a 14 Year Old Online
5. Candy Making
I'm sure all of you remember making candy as a kid with your mother, but did you know that there is money in it? It's true; people are using their kitchens to make candies, and then they're selling them to their friends, family and online. If you have a talent for making candy, why not give it a try? Who knows, it might be your new business.
6. Bag Making
This is a hobby I'm very familiar with because I used to sell my bags at flea markets and farmer markets. You can make them in your home, or you can even buy scraps of material at fabric stores to make them. The beauty here is that there are no rules; you can make whatever kind of bag you want; purse, book bags, etc.
7. Personal Training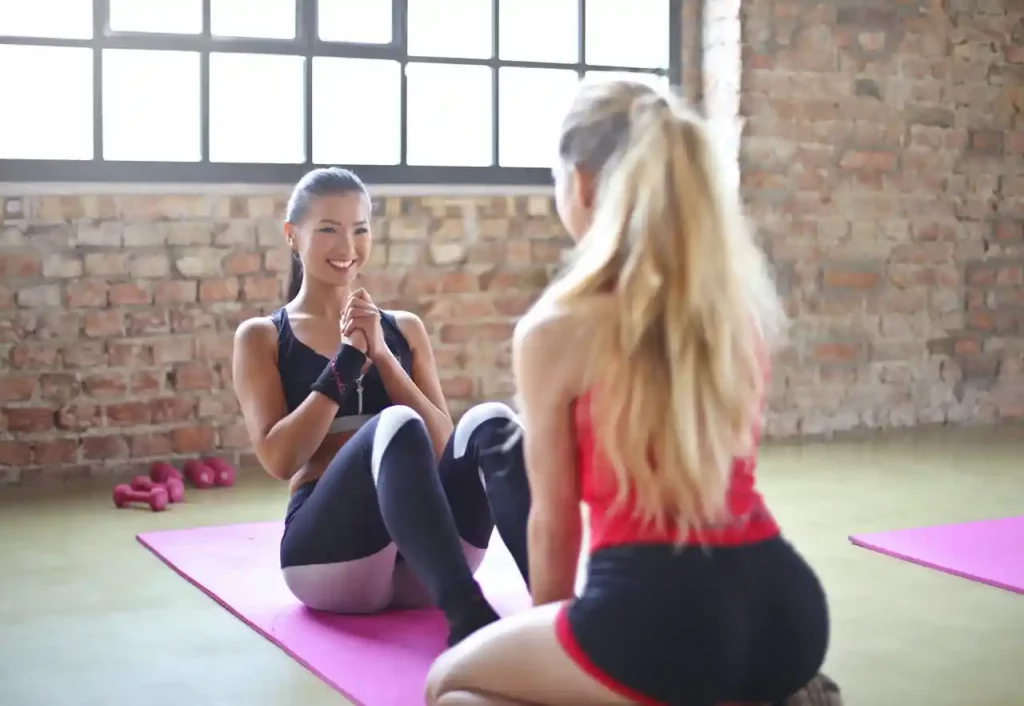 Does this hobby interest you? I know many people who do this, and they seem to enjoy it. I also know people who make a lot of money doing this. So if this is your cup of tea, then I would suggest giving it a try. You can start at the local gym, or you can even do private training in your home.
8. Personal Chef
Do you like cooking and love to feed people? If so, then why not get into this business? You can buy cookbooks and study them to get an idea of what you need to do. Also, you should contact the local health department and see if there are any classes you need to take. But this is a great way to make money at home doing something you like.
9. Antiquing
This is my favorite hobby because it combines history, culture, and money all into one. There are many ways to do this: buy items from garage sales and flea markets, clean them up, and resell them on eBay. Or you can buy antiques from stores or auctions and sell them online. In addition, you can also go to antique shows where people gather for a day of shopping and fun.
10. Art Collecting
This hobby allows you to be creative. You can go online and buy art from artists and then sell it at local art shows. Or you can buy obscure and unique pieces of your own and display them in your home. The great thing is that you don't need a lot of space, just a few good pieces for people to see when they visit.
11. Country Line Dancing
Yes, it's true; this is a great hobby to get into because you can do it at home and make money doing it. Many groups and clubs need line dancers to perform at various events such as weddings, parties, and gatherings. Also, you can join a group and take your dancing skills on the road all over the country.
12. Collecting Rocks
Yes, people do collect rocks and stones for fun and for money. This is an easy hobby to get into because you just need time, patience, and the right equipment. For instance, you can go online and buy round plastic containers that you can fill with soil and then plant your rocks in them. You then let nature take its course. By doing this, they will grow into trees by weathering down over the years.
13. Stamp Collecting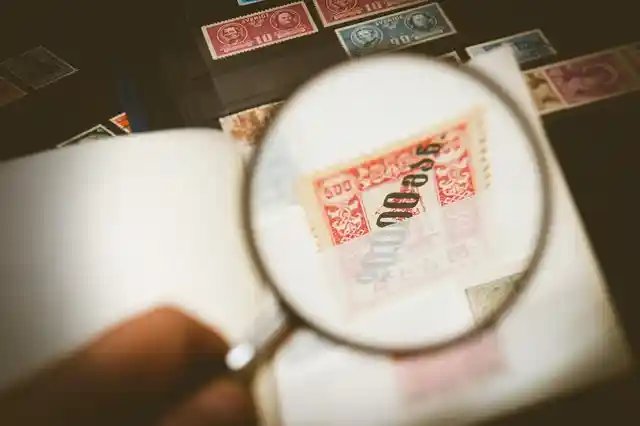 This is a great hobby to get into because it teaches you about history and geography. You can start by going online and buying stamps from other countries that interest you. Then, all you have to do is buy stamp albums and learn how to put them in the right place. This will teach you a lot about other cultures, traditions, and geography.
14. Coin Collecting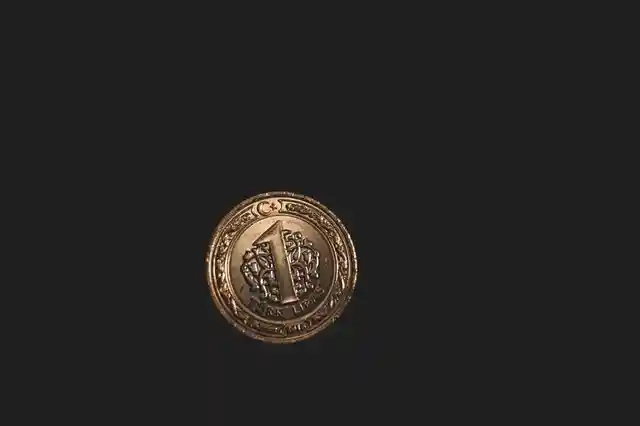 This is another hobby that goes hand in hand with stamp collecting. The only difference is that you collect coins instead of stamps. Again, people do this for fun, and they also do it for money because there are coin collectors out there who want to buy your collection if you're interested in selling it.
15. Floral Arranging
I have a friend who loves to do this, and she says it relaxes her when she's stressed out or feeling blue. Also, many florists are having trouble staying afloat in their businesses because of the economy, so they are hiring people to work in their shops during the day. So by taking a course in floral arranging, you'll be able to get a job in the floral business.
16. Jewelry Making
This is another great hobby that combines art with jewelry. You can buy various kinds of beads at your local craft store and then string them together into beautiful works of art. Also, by doing this, you can start a new business and sell your creations to people who love handmade jewelry.
17. Singing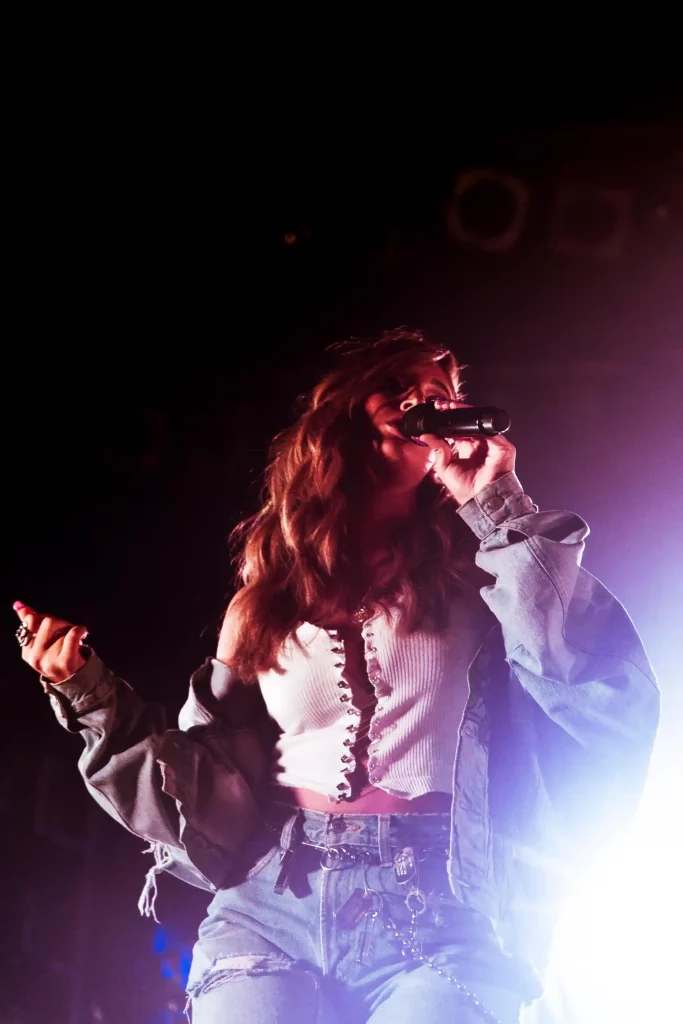 Yes, you can sing at home or on the road as a hobby and make money doing it. There are many bars, lounges, and restaurants that have bands come play on certain weeknights. So if you know how to sing, you can join a band and play different venues. People will pay money just to listen and enjoy your singing.
18. Running
This is a great hobby because it's not only good for your health but also good for business if you want to make money at home by doing something you love. You can put up flyers at fitness centers and offer to run with people one on one. You can start this business in your neighborhood, at the gym, or at a local park.
19. Making Homemade Treats
Another hobby that will go well with running is that you can sell your homemade treats at various venues such as runners' groups, sports events, school events, fairs, and carnivals. Also, you can build your business by word of mouth or by putting up flyers around town or in various establishments that will let you put one up.
20. Reading
Yes, reading is a great hobby because it develops your mind and opens doors to new worlds that most people will never know about. You can use your knowledge to make money on the side by tutoring people who want to learn how to read. Also, you can start a business teaching children who are having trouble learning how to read at school.
21. Fish Farming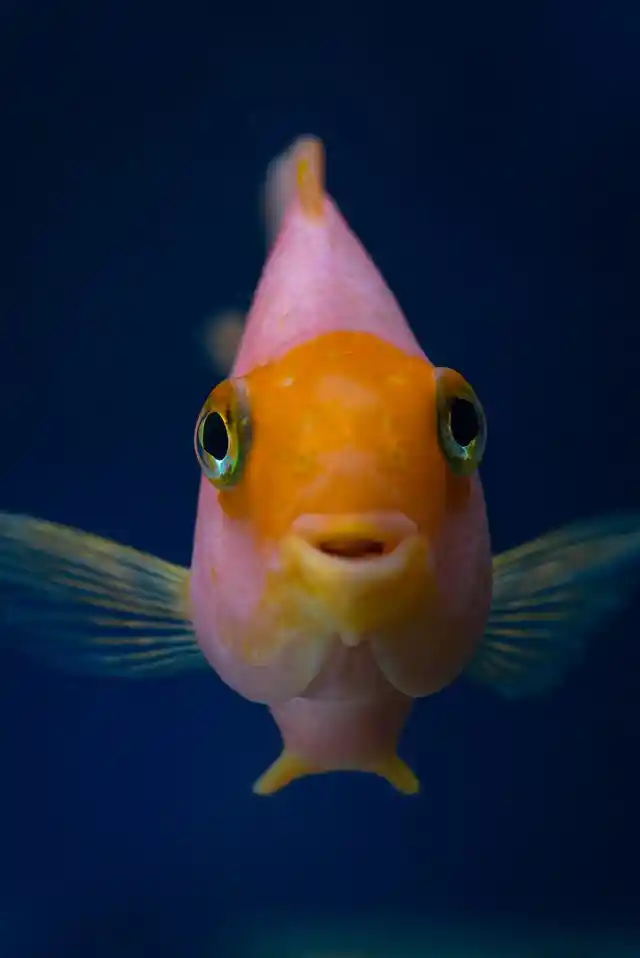 Did you know that over 70% of our seafood is imported, and the seafood we get in our inland cities is not trucked in but flown in? There's a growing demand for fresh fish and seafood. Now, what if I told you that you could make money farming fish? Yes, it's true; people are starting to do this. These farms raise fish such as trout, salmon, bass and catfish. All you need is a 10,000-gallon tank plus the right equipment to pump in freshwater.
22. Chicken Farming
I'm sure many of you are thinking, "What the hell are you talking about?" But it's true, and people are starting to make money farming chickens. There are two ways to do this; one by selling eggs and two by selling chickens. You can either sell them to grocery stores or open up a chicken farm for the organic food movement.
23. Freelance Writing
Freelance writing is a great hobby because it's one of those jobs where you can make money from home, and all you need to do is put your mind to work. You don't even need any special skills to make money as a freelance writer. All you have to do is study other people's articles and then write something similar but with your personal touch. So if you have a way with words, this hobby can turn into a career!
24. Blogging
Blogging is one of the best hobbies because you can write about anything you want to, and there are thousands of people out there who will read your blog. This is a great way to get started because you can practice for years by blogging in your free time while making money doing it. You won't be able to quit your day job right away, but with time and the proper tools, you will be able to start your own business doing something you love!
25. Networking
What's great about network marketing is that it's a hobby you can do along with your other job, but over time it will grow so big that you can leave your job and do this full time. This is not for people looking to make money fast, but it's a great hobby because, if done right, it can turn into something big like any other business!
26. Flipping Cars
This is a hobby for people who are really into cars and know their whole history. With this business, you can make money by buying old cars that aren't being used anymore, then restoring them to their original state so that they gain in value again. Then you can sell the car for more than what you bought it for. This is a great way to make money because it's not like investing in the stock market, where you need a lot of money to start out.
27. Mushroom Farming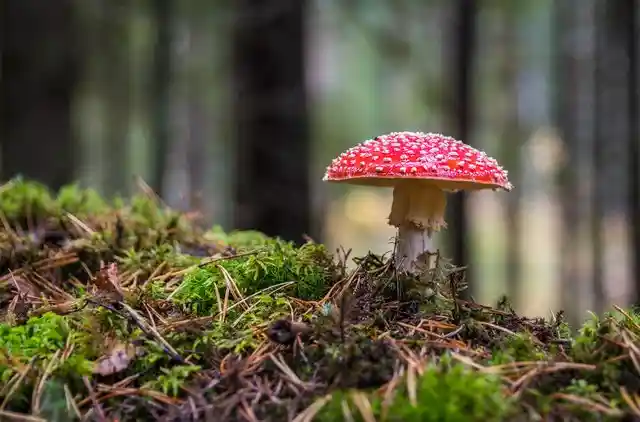 Did you know that mushrooms are becoming all the rage? Well, it's true; they're everywhere! This is a great hobby to get into because once you start, you get hooked. You can either take the organic approach and sell them at farmer markets or flea markets. Or you can go commercial and grow them in large farms to supply grocery stores and distributors.
28. Making Video Games
Creating video games is not an easy hobby because it takes years of practice and hard work before getting good enough to get into the industry. However, if you learn game-making software like Unreal Engine 4, there are many ways you can make money with this hobby. You can release your video games online, or you could even get hired by big companies to create the games they want.
Making Video Games is my favorite hobby. This is my dream to launch my own video game.
29. Board Game Design
Designing board games is something that many people enjoy because it's like creating a new world. This is a great hobby because there are hundreds of board games that people enjoy playing that you can recreate in your own way! You could even make some money by selling your games at markets and other places where people sell their handmade goods, or if you're really good, then people might buy it off the Internet and pay you through online payment gateways like PayPal.
30. Investing
Investing is a good hobby if you have the time and money to spare because it's one of those things that can pay off big in the long term. Just like any other business, investing takes work and research before you put your money into something. You might think you're too young or don't know enough about making money to start investing, but the truth is that even when you're starting out with nothing, you can still invest your money.
31. Photography
Everyone has a camera or some sort of smartphone these days, but not everyone knows how to use it. This is why photography has become such a popular hobby because all you have to do is get a camera and then click pictures. You can take pictures at weddings for local brides, or you could even sell your photos online!
32. Antiques appraisal/dealing
What you need: A keen eye for value, some decent research skills, and a smartphone with the free app "valuable."
According to Kim Garst, founder of Boom, this is one of the easiest hobbies to turn into a side hustle, according to Kim Garst, founder of Boom! Social. "Antiques are especially easy to sell online where you can reach more buyers than at local markets or fairs," she says.
Try picking up something valuable at a garage sale if you want to practice your skills before putting them into action. If you have an eye for value, it shouldn't take too long to turn a profit on your new purchase.
33. Web designing & Coding
What you need: Basic design skills, patience with clients, and some website development experience
If you've got strong web design or coding skills, you can turn that into a side-gig very easily, says Angel Chernoff, founder of Mama Plus One USA. "You will need to have your own website and be able to answer questions for clients who need help with their site or design."
To make things easier on yourself, try working for friends or family first. That way, you'll be able to get a good sense of what your customers will want from you before taking on bigger projects.
34. Virtual assistant
What you need: Efficient time management skills, some business knowledge, and a positive attitude
If you've got an eye for detail, strong communication skills, and a knack for organization, consider trying your hand at becoming a virtual assistant. "You can easily pick up freelance work as a VA by offering general office support services – like proofreading, email marketing, social media management, and running errands.
35. Streaming Games
Unlike the idea of sitting in dark room playing games by yourself, starting a YouTube channel or Twitch stream will allow you to connect with other gamers online," says Bobby Hoyt, founder of 30 Days To Change. "It can be like hanging out and talking about video games with your friends, except you get paid for it! Some of the most popular YouTubers even make millions of dollars in ad revenue per year."
It's also easy to start this kind of side business, he says. All you need is a streaming device (like an Amazon Fire Stick) and a decent internet connection. Once you've got those, you can start building your fan base and developing a useful portfolio.
36. Flipping websites
Do you want to start making money online? Flipping websites for sale is an easy way to make money. It's also a passive income method, which means you can work on other projects while your website continues to make a profit.
Conclusion:
This list of hobbies to make money is a great resource for people who would like to earn some income while still doing what they enjoy. From dog walking and blogging to knitting and taxidermy, you should have no trouble finding something that suits your interests from this detailed list. We hope these ideas give you the inspiration needed to create a life where work doesn't feel like drudgery! Let us know which hobby on our list has been most helpful in boosting your bank account balance so far!