The question of how to start a car restoration business is one that many people have asked over the years. Very few have carried out this step successfully because it takes a lot more than just buying the parts needed and having the tools. They also need to understand how much work goes into restoring an entire motor vehicle from the bare shell to the beautiful car that it is today. This step-by-step guide will show you how to start a car restoration business properly, what pitfalls to avoid, and where you can go for help if needed.
Start Where You Are Now
The first thing that needs to be done is to assess where the company currently stands in terms of knowledge, skills, and equipment. This can be done by asking employees, friends, and family to answer the following questions:
Who is qualified to do what within the company?
What type of background or experience does someone need for certain tasks?
How much training is required before an employee can start a certain task?
Once these questions have been answered, employees can be allocated to their designated areas. This should give the business owner an idea of what type of qualifications are needed for each task and how much training is required before someone can perform that task safely and effectively.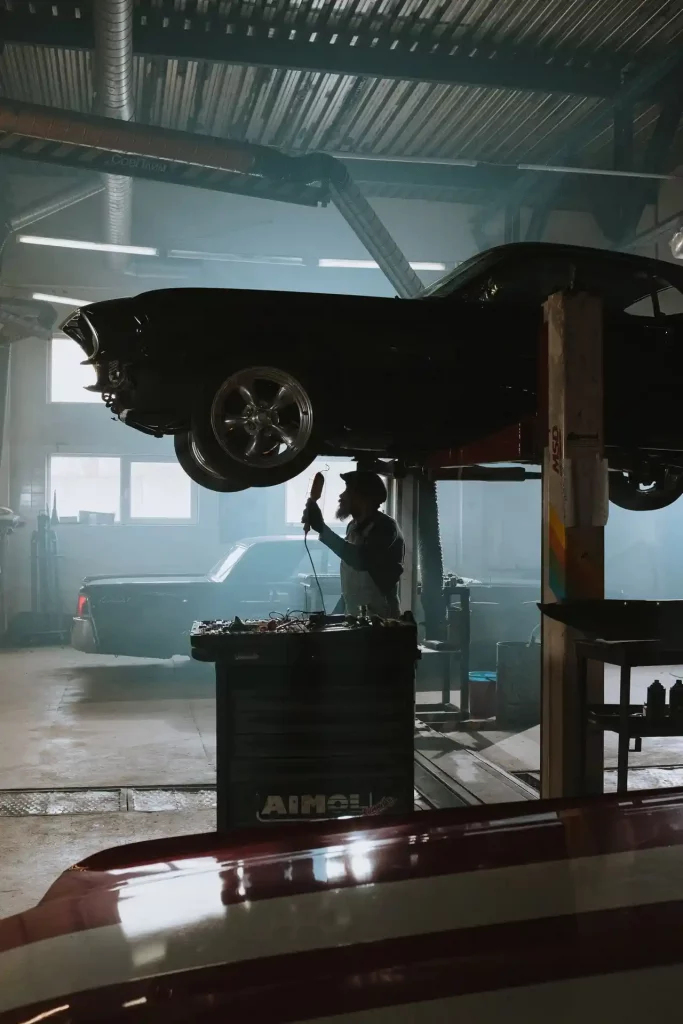 What Are The Necessary Skills?
The next step should provide you with a list of the skills necessary for this business. The more skills you have, the better because it means that each employee can provide different types of work while still maintaining a high level of quality in your products.
The key areas that need to be covered by employees are welding, painting, mechanical ability, electrical knowledge and ability, metalworking (knowledge of exactly how to cut and bend metal), and last but not least, an eye for detail. All of these skills do not have to be completed by one person, though; there is more than enough work required to keep a few people busy at all times.
What Are The Necessary Tools?
Many tools will be required to get the job done. The first area that should be looked at is the electrical system, which will require a small amount of equipment. One person can get by with an electric drill, circular saw, jigsaw, and table saw; all of these are fairly inexpensive but will provide enough power for this business's needs.
For the metalworking side of things, a band saw, and an angle grinder will suffice. The angle grinder can be used for cutting and grinding metals and removing rust from steel panels before painting them. It is also useful if you need to grind down bolts or screws; this eliminates any problems that may arise when trying to use an angle grinder on smaller items.
The welding process requires at least one to two welders to get the job done; again, this is not expensive equipment but is also powerful enough for all the welding needs of this business. The last area that needs to be looked at is painting because having a paint booth will speed up the entire painting process and improve the final results. This area requires a paint sprayer, paint booth, isolation fan, and compressor to do it properly.
Related Content:
How To Start A Furniture Business
How To Start A Cookie Business
Concluding Thoughts
Although there are many steps involved in starting a car restoration business, they can be broken down into easier-to-handle portions that can then be implemented. The amount of preparation, time and energy needed to get the company up and running is very small compared to what is required for a business owner once it's open.
So before starting a car restoration business or any type of auto body shop, make sure that you have all the proper knowledge and tools to run a successful business.
I hope you enjoyed the article and that it provides helpful tips for anyone planning to start a car restoration business or an auto body shop of their own.
If there are any topics, you would like for me to cover, please comment below. And if you liked this article, please share it with your friends! Thank You!