You can start an embroidery business in a few simple steps that will guide you to success. It is not as difficult or expensive as you think, but it does require some education, training, and time commitment.
How did you start your embroidery business?
Before starting your new home-based business, you need to do the following tasks:
1) Decide what kind of products you want to offer.
2) Choose a business name and register it with the state, county, or city.
3) Select your business structure (sole proprietorship, partnership, or corporation). For personal liability protection, you may also choose to incorporate under another type of formation, such as an LLC or LLP.
4) Decide on a tax structure (sole proprietorship, partnership, or corporation). While Incorporating will provide the most liability protection as well as a legal necessity to accept credit cards and other electronic payments, it will require additional filing fees and taxes.
5) Research market demand for your product.
6) Research competitors prices' and products available through local retailers.
7) Purchase a sewing machine that fits your needs and budget if you do not already have one or know a family member who can loan you one. There are many types of sewing machines depending on whether you want to do anything from simply finishing seams to embroidering large projects such as costumes or uniforms for sports teams, so choose carefully to fit your future needs.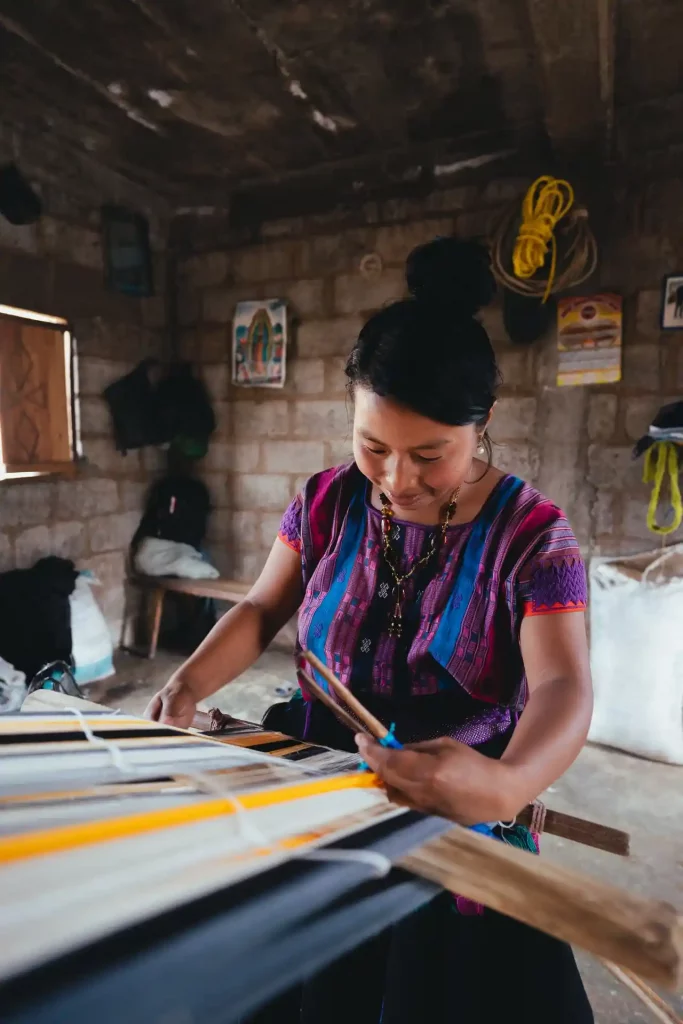 8) Set up a business location where you will work and store your inventory. This does not have to be anything formal such as an office, but it should provide privacy and security for your personal effects and your investment.
9) Purchase equipment and supplies that you need to create and sell your product(s).
10) Decide on competitive pricing with other companies in the industry or local businesses, but leave room to increase prices slightly as you gain more experience and confidence in your abilities and demand increases for your products after becoming known for quality service within your market area.
11) Obtain needed licenses, permits, registrations, etc., from local government agencies, including those dealing with sales tax collection if applicable. You will need these to conduct business legally in your area.
12) Purchase appropriate embroidery software for full use of all features available on your machine(s). This may require purchasing multiple program versions depending on how many machines you have and what features each machine has available. A single license can provide access to very basic functions without paying extra for more than one machine if it is only used on that one; however, you will still be required to pay extra if using the software with more than one machine or if you want added functionality such as different fonts/clipart sets, etc.
13) Purchase transfer paper (tulip, Tearaway, HeatnBond) and lettering kits (Tearaway, Sullivans) if you do not already have them on hand. Transfer paper is used to temporarily adhere your design/text created in embroidery software to the fabric for positioning before sewing. In contrast, lettering kits contain pre-cut letters that can be ironed onto fabric to apply text or logos.
14) Start small by embroidering small projects such as pillowcases, cloth napkins, T-shirts, etc., with basic designs contained within the software's library (clipart) until you feel confident in your abilities and understand how everything works together. It will take some time to become familiarized with all features available on your machine(s).
15) Give yourself plenty of time to practice before attempting larger projects.
16) Hire or begin training employees if needed/desired once you feel ready to grow your business and do more work.
17) Market yourself through online networking (social media sites such as Facebook, Twitter, Google+, Pinterest; forums; blogs; etc.), local shops that carry similar products or equipment; events in your area for related organizations (youth sports teams looking for uniforms); etc., until you become known within your market area as an expert at what you do with quick turnaround times and impeccable quality control (your reputation is everything).
18) Track expenses and sales carefully to know where your money goes and what areas to focus on/invest more time/effort into to help increase your profits.
19) Increase prices as demand for your products increases and overhead costs go up, but do so gradually to maintain clientele without any negative impact on sales.
20) Strategically reinvest profits in supplies, equipment, advertising efforts to continue or further enhance business growth within your market area until you reach the point of maximum profitability for your industry. At this time, hiring others with specialized knowledge/skills may be necessary if they are available locally since you have probably reached the limit of what you can do alone effectively at that point.
21) Prepare yourself for starting all over again from scratch once you reach the break-even point due to factors including increased competition from others entering the market, clients not willing to pay as much for embroidery work once they can do it themselves, etc. Although many factors come into play in business sustainability/success, one of the most important is never to become complacent!
Conclusion:
Embroidery is a difficult industry to get into due to extremely high competition. The few who succeed in the business world are usually required to work more than 40 hours/week with very long, irregular hours. Since there is no set salary for embroidery workers, it can be difficult to determine an actual hourly wage to include in this information packet for that reason.
FAQs