How to start an estate sale company
In the past few years, I was unemployed. Over the prior two decades, I had earned a small measure of fame in my line of work, writing about the Big Names – actors, athletes, and politicians. But times changed, newspapers died off and all but disappeared, and what did remain were not hiring.
The only option to stay in touch with my craft was writing about the lesser-known but no less talented individuals. Before I worked in entertainment public relations, it seemed natural to start an estate sale company.
I was not alone in making this switch – many Americans found themselves unemployed during this period. The vast majority who did find work accepted positions that paid less than what they had received before. And if that wasn't depressing enough, the work itself was often not as fulfilling or fun as one might hope for.
The idea of starting an estate sale company is an attractive one, but it's also a bit daunting. This did not deter me, but others may be. There are several things to think about before you begin:
What do I know about estate sales?
Who is my market? Is there enough of one in this area for me to make a go of it? Perhaps the better question is, will I be able to penetrate the market in order to reach my potential customers? In other words, is the market saturated, or do I have room to get in?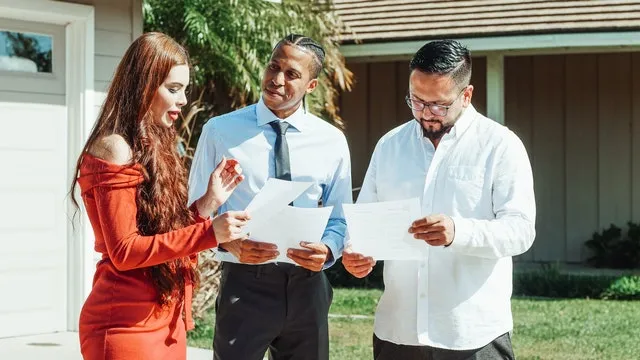 How much money will I need to get started?
Do I have enough personal savings, or will I need to secure a loan from a bank? As it turned out, my best experience was actually getting laid off. It forced me into taking action and not just kicking myself for not having a plan B. I started networking online – something that would have never occurred to me before – and found several other people who were also looking to make the jump but who hadn't taken action yet.
How can I determine my price points?
What are comparable companies charging for their services? While starting an estate sale company was not exactly like starting a brick-and-mortar business, I did go about it like one. As soon as I started talking with other owners, I gained confidence. Most were very open about giving advice; others were not so open.
Who will handle the sale?
This is obviously an important decision. Would you consider hiring someone else to handle it for you? Will you have your kids or friends help out? Will they be working for free, or do they need to be paid?
After I jumped in the deep end, I found that owning an estate sale company isn't all that hard. You provide a service – cleaning out someone's home after they pass away – and making it easier for the family to get rid of all their old stuff.
Now that I've been running the business for more than two years, I have an entirely different perspective on it. Many things have changed – not just with my business but also in how society views estate sales. No longer are they viewed as morbid necessities after someone passes away; rather, they are now considered hip and trendy.
I know that I'm lucky to have found this new love for what at first seemed like a really odd career choice. But it's not as if I didn't give myself enough time to make the decision.
Related: How To Start A Window Cleaning Business
Related: How To Start An Embroidery Business
Conclusion:
Starting an estate sale company is not difficult, but it does require preparation. You should thoroughly research the industry before jumping in headfirst. It's easy to get overwhelmed by all of the information out there, so prioritize what you need to know and start at square one. Never be afraid to ask questions – most owners are more than happy to dispense advice and tips on getting started.