Have you ever walked around a city and looked up at all the buildings? There's probably glass everywhere, especially in skyscrapers. It might seem like an impossible task to clean all those windows, but there are professional window washers who do it for a living! This article talks about how someone might start their own business as a window cleaner. By reading this article, you'll find out the pros and cons of starting a window cleaning business.
How to start a window washing business
Before thinking about how to start a window cleaning business, do some research on the industry. Find out what it's like to be a window cleaner for hire. For example, one thing you might want to know is whether this kind of work is seasonal. Write down the possible pros and cons. This will help you figure out whether or not opening your own business as a window washer is right for you.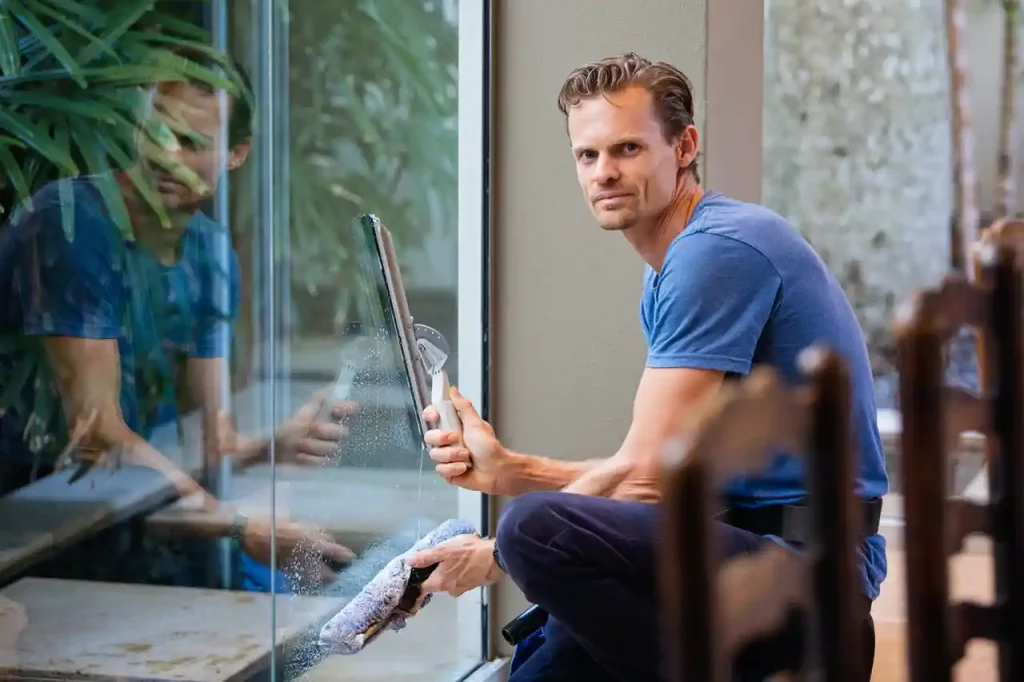 For example, if there's no consistent consumer demand for your service, then you may lose customers during months with low activity – this could present a challenge when it comes time to pay rent and other bills.
On the other hand, if you like working with your hands and you're physically fit, then becoming a window cleaner may be an ideal job for you. It requires endurance, agility, and countless upper body workouts! Also, there are plenty of opportunities to find jobs in different parts of the country, so being mobile may not be an issue.
Follow these steps that will help anyone start their own business as a window washer. First off, you'll need the right equipment for this kind of job. That means having high-powered cleaning tools – which can get pricey – as well as protective clothing. You'll also have to know where to buy supplies at wholesale costs so that your prices remain competitive with other window cleaners.
Then, write up a business plan so you can assess your financial standing. Are you ready to pay licensing fees? Do you have enough money saved for start-up costs, like purchasing equipment and renting space? What do you think it takes to succeed in this industry? Before you launch your business, be sure to ask yourself all of these questions.
Lastly, there are different ways for people who want to become window washers to find work. One option is to offer general services, like cleaning windows at office buildings or homes, rather than dealing exclusively with special requests. Remember that the latter approach may be more profitable over time since it will allow you to build up repeat customers! You'll also need a website to help you market your business and connect with potential customers.
Now that you know how to start a window cleaning business, you can be on your way to achieving increased independence and prosperity! Just make sure that this is something you're passionate about doing.
Related Content:
How To Start A Candle Making Business
Conclusion:
Becoming a window cleaner is not as easy as it seems. You'll need to do research about the industry, make a business plan, and figure out the best way to get your work done before starting your own business. And remember, you can always hire other people to help you clean windows!
What did you think of this article? Do you have any questions or comments? Let us know in the comment section below! Also, don't forget to share this with others who might be interested in how to start a window cleaning business. Thanks for reading!