The good news for entrepreneurs and business people is that people will still be traveling. If you are a businessman looking to add a service line, here are some travel related Business ideas.
Top Travel Business Ideas 2022:
1). Travel Insurance
Even for the most seasoned of travelers, there's no way around having travel insurance. According to statista.com, the total value of global premium travel insurance was $16.5 billion in 2010 and has been forecasted to reach $25.7 billion by 2021.
2). Online Travel Agent (OTA)
It's tough to compete with big OTAs like Expedia, Bookingbuddy, or Kayak, but you can offer something unique that only you can. A service that gives you an edge.
3). Affiliate Deals
You can partner with airlines, hotels, or event organizers/ticketing companies to provide your audience with special deals. You can also offer discounts on your site for these partners.
4). Travel Blogging/Vlogging
This is one of the best profitable travel business ideas.
If you already have a follower base on social media, why not leverage it and make money from your passion?
5). Travel Apps/Software
This can be selling apps or tools to help with travel planning or booking.
6). Cruise/Yacht Packages
According to statista.com, $117 billion was spent on cruises in 2015 throughout the world. So it's safe to say there is definitely an audience for this.
7). Party Bus Rental
Partying has always been one of the world's favorite past times. Even though the economy is having a tough time, there will always be groups of people who will want to travel in style, and that's where you can cash in.
9). Travel and Hospitality Training and Certification
You don't have to be a travel agent or work for an agency to offer training services. You can specialize in hospitality and train people who want to get into the industry.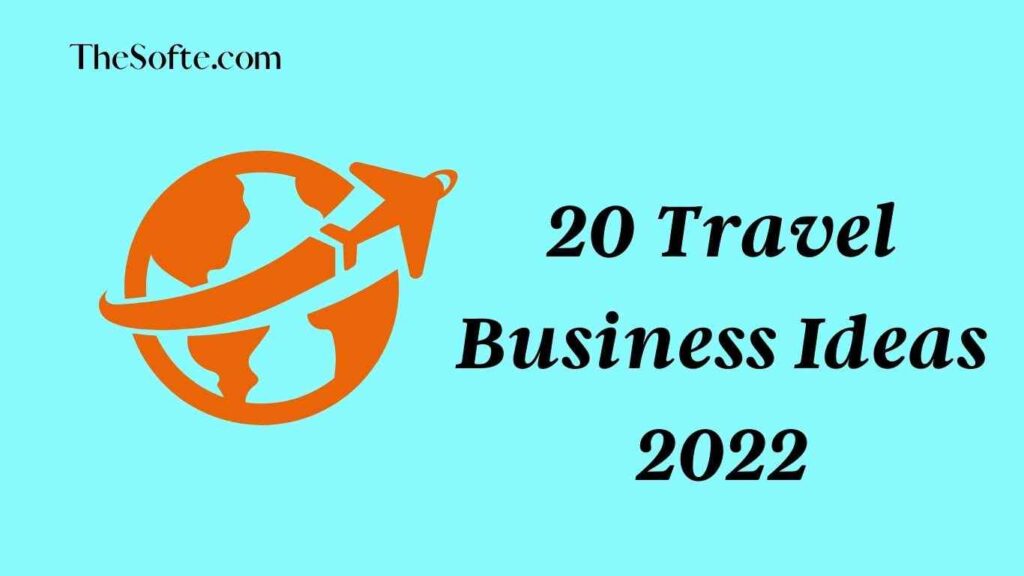 10). Tourism business ideas
There are different ways to go about this. You can either sell products that will attract tourists or products that the tourism industry will use. Good examples of this are souvenirs and tour guides.
You don't need a lot of money to start your own travel business. Some businesses can be started with as little as ₦5,000.
If you are an entrepreneur who is looking for a good business idea to cash in on, look no further.
11). Photography business ideas
If you are into photography, why not turn it into a business?
You can get paid to take photos of tourists. There will always be people who want to capture memories, and they will pay for you to do this for them. You can also offer your services to event organizers or parties.
12). Adventure Tours
This is another great profitable travel business idea and one that can be started with little capital. Whether you specialize in hiking, whitewater rafting, or skiing, you will find an audience who will pay to do this.
13). Event Planning
People always want to celebrate special occasions like birthdays and graduations by throwing parties. If your social circle is full of people who have birthdays, graduations, or weddings coming up, you can already start making money.
14). Corporate Travel Planning
Your clients are businesses looking to send their staff for training/conferences/meetings or incentives. You can offer your services to find the best deals for them, so they don't have to spend too much.
15). Bed and breakfast business for travelers
This is one of the most profitable tourism business ideas. It doesn't require much investment, and there are even some websites that allow you to rent out your spare room for travelers.
Related:
How to Make Money From WhatsApp
How to start a karaoke business
16). Scooter Rental Business
If you own a scooter and do not need it for yourself, why not rent it out to people who need to get around? You can either have your scooter parked at a strategic location, or you can offer your services to take them where they need to go.
17). Water Taxi Service
This business is for someone who lives in a waterfront location. You can get paid to transport people from one side of the water to the other.
18). Translation Services
You don't need to be a professional translator to offer your services. There are always opportunities for you to translate documents, websites, and even signs for people. If you know a foreign language, this is an excellent tourism business idea for you.
19). Travel Review Business
This is the best startup business idea for those who love to travel and write. You can either offer your services as a freelancer or start your own website, a go-to place for people who want to find out about different places.
20). Adventure sports business
If you are a thrill-seeker and an adrenaline junkie, this is definitely one of the most profitable travel business ideas. You can start your own business by offering your services to run people through activities like paragliding, ziplining, surfing, and more.
Last Words: How To Start A Travel Business
Taking advantage of social media to advertise your travel business can be very cost-effective. The more you market yourself, the bigger the chances are that people will find out about your service.
The internet is an invaluable tool for people who want to start their own business – and travel businesses are no exception. Countless websites and blogs allow you to sign up and promote your services online.
There's a lot of competition in the world of tourism, so if you're considering starting your own travel business, think about how you can set yourself apart from the competition. If you want to offer activities like whitewater rafting, you can focus on offering packages that include less common activities such as camping.
If you're looking for an idea for a travel business, take some time to write down all of your ideas and see which one sounds the most compelling to you. Once you choose your idea, research it thoroughly and see what it takes to make the business a success.
Just like any other small business, travel businesses require careful planning. Keep in mind that starting your own travel business is much more than just setting up shop somewhere; you will need to learn how to market yourself effectively and find reliable suppliers to work with.
If you are unsure what travel business idea you should go for, talk it over with your friends and family members who have expertise. They might be able to help you come up with a brilliant idea, or at least point out the flaws in your existing ones!
Travel businesses can be extremely profitable if done correctly. It will require a lot of hard work and perseverance, but if you pick the right idea and run with it, you can achieve great success in your business life.