Nigeria has over 206.1 million people, with the number of young Nigerians between 15-55 years old set to reach 35% by 2025. This is an opportunity for entrepreneurs to tap into the potential market. With this in mind, we have compiled 20 business ideas that you can pursue if you are thinking about starting your own business in Nigeria. 
20 Most Lucrative Business In Nigeria
1. Mobile phone insurance
With a mobile phone, we can do everything and go everywhere, but today, your mobile phone is likely to be lost or stolen; this leads us to the insurance of mobile phones. It's a very popular and profitable business for Nigeria. Most young Nigerians who buy phones on credit spend millions of Naira for mobile phone insurance every year.
2. Baking business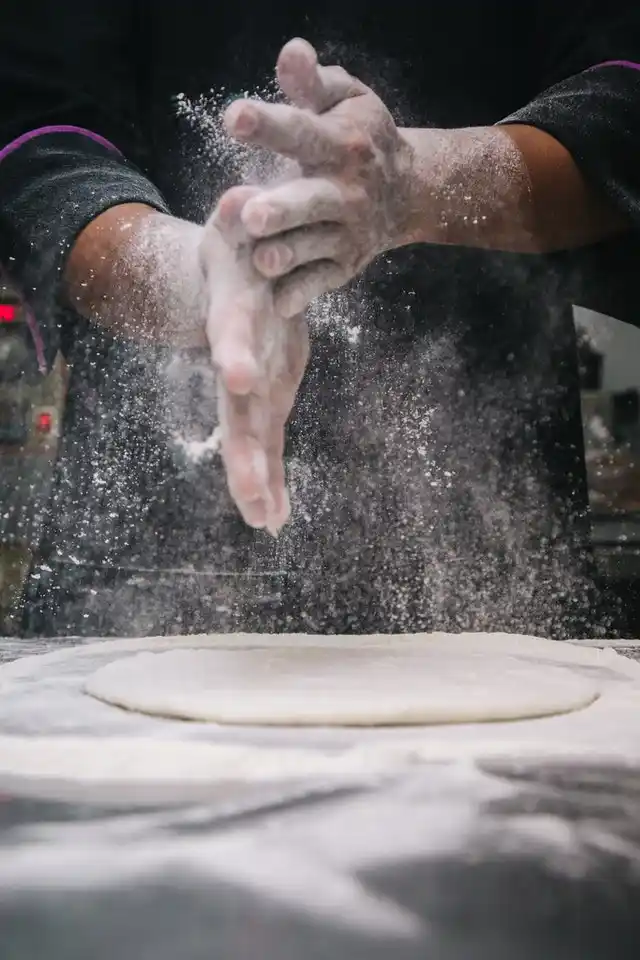 Nigeria is a country with some of the richest treats globally, so baking is one good business that Nigerians never seem to get enough of. If you have a passion for making cakes or cookies, this is one of the top 20 business ideas for Nigeria that you should consider starting. The only challenge will be marketing your baked goodies if they are not well known. Otherwise, it's a nice and profitable business anytime, anywhere.
3. Printing services
Nigerians and businesses in Nigeria spend a lot of money on printing services and products, especially in the area of creating nice presentations for corporate meetings. The market for printers and paper is huge in Nigeria. Most people struggle to get good quality printing products for their business. So if you are an expert printer, you can make this type of business profitable by establishing yourself as a go-to printing service provider for many Nigerian businesses.
4. Publishing newspapers and books
When it comes to publishing newspapers or magazines in Nigeria, you must consider many factors, including the cost involved, the market potential, and the ease of access to news and information. There is a huge market for newspapers and book publishing in Nigeria, as most Nigerians love reading. Despite this, there are very few entrepreneurs who have ventured into the business of publishing both newspapers and books combined. It's a high-risk but high-return business if you can successfully tap into the Nigerian market.
5. Cleaning services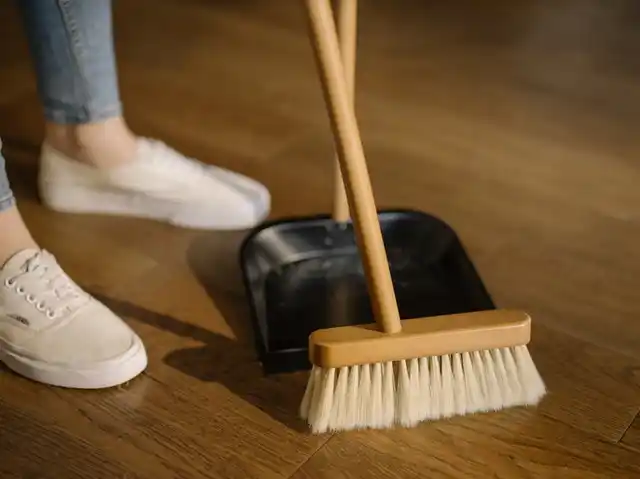 In most communities of Nigeria, residential areas are likely to be dirty due to a lack of adequate care from house owners who view home cleaning services as unnecessary expenses. This is a golden business opportunity for those who have a passion for cleanliness. If you want to start a cleaning services business in Nigeria, your best bet is to market yourself as a maid or house help, with modern equipment and tools on a more professional scale.
6. Book publishing
Book publishing in Nigeria will require that you have both writing skills and editing skills because if you're going into this type of business without the ability to write books that people love reading, then you might just end up with a huge pile of worthless manuscripts within a short period after starting the business. However, it is one of the top 20 business ideas for ladies in Nigeria youths who are writers by passion since it's relatively easy to compete in such an open market where there are no heavyweights in book writing.
7. Food catering
The food catering business is a fast-moving small-scale business in Nigeria. You can start from the comfort of your home, provided you have decent cooking skills and sufficient stock of food items that you will be selling at affordable prices to customers who appreciate good tasting meals. It's a fairly easy business with low capital investment initially but a high return on investment in the long run. Once it becomes huge, you may need to consider adding a special branch or department for exclusive catering services for corporate organizations.
8. Insurance sales
In Nigeria, insurance sales is another area where people spend millions every year without hardly getting much value out of their money when they have claims to make. I strongly believe that there is a huge opportunity for insurance sales in Nigeria. However, you need to do your research and find out how much people pay every year as premiums and what percentage of these premiums make it back to policyholders as claims. You can start by selling term insurance, accident insurance, or health insurance.
9. Farming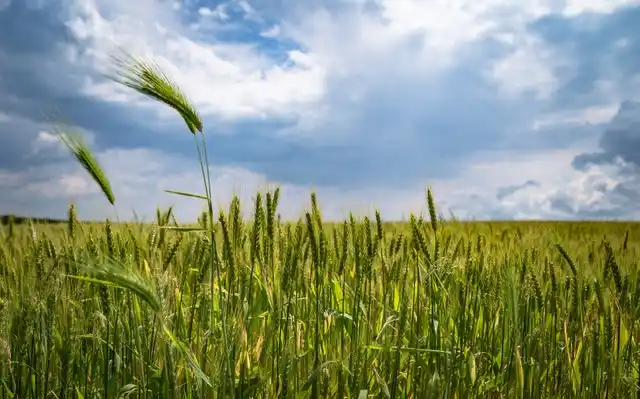 Agriculture is the most profitable business in Nigeria youths who are passionate about farming but have no land to farm on…it's really the most viable option for those who have a passion for farming but don't have enough capital to acquire land on their own since leasing may be expensive. This type of business is ideal if you spend less time working with full dedication, which means more profit and more time for yourself.
10. Blogging
If you're a blogger and can't seem to make a profit from your blog no matter how hard you try, then these top 20 business ideas for Nigeria may just be what you need because it's not about making money but rather building a brand through blogging so that people get to know who you are and will always remember you when they need something related to what your blog is all about. When people get familiar with their favorite bloggers, that's when the sales fun begins because most of them normally patronize or recommend products they trust. It takes years before most bloggers can see lots of sales coming in, but if you understand the power of patience combined with the knowledge, you may hit the jackpot in this business.
11. Coaching and training
If you have knowledge people need, then coaching and training is another best business to do in Nigeria to consider starting a business from home since it's relatively easy to get clients who will be willing to pay for your expertise, especially when you're offering the kind of service that is not easily available in the market. Even if you don't know anything about a particular topic, thorough research can help you become an expert within no time…it's really about being creative and resourceful at the same time. So, whether you have a passion for teaching or training people in how to use computers better, baking skills or any other thing, coaching and training should be your business.
12. Electronics and gadgets sales
Another area where Nigerian youths can consider starting a business from home is electronics and gadget sales since Nigeria has one of the largest markets for electronics and gadgets in Africa. It would be best to cater to offline and online markets by selling different types of electronic items available in the country, such as laptops, tablets, phones, and others, through different means like retail outlets or market days. It's not easy to get started with this kind of business because you need sufficient capital to buy products in bulk that can later be resold at a lower price than what people pay for it in the shops. Still, if you study your target customers well, then you should be able to attract them easily because everyone loves good deals.
13. Internet marketing and blogging
Suppose you want to start a business from home and yet wouldn't mind earning some extra money on the side. In that case, internet marketing and blogging can be one of the best options for Nigerian youths to consider starting a business from home because it doesn't require any huge investment at the beginning. It only requires enough time and commitment…and that's all you need to get started. You can start this kind of business with as low as $25 upfront without investing more later by selling affiliates' products online through your blog or website. However, there is no point paying for an affiliate program if people aren't buying what you're selling, so ensure that you know your market first before jumping into anything else. Also, blogging can be a great way of making extra money online. Internet marketing is the driving force behind it. If you plan on earning your first million through blogging, then internet marketing should be part of your top 20 business ideas for Nigerian Nigerian Nigerian women youths.
14. Hairdressing (beauty salon)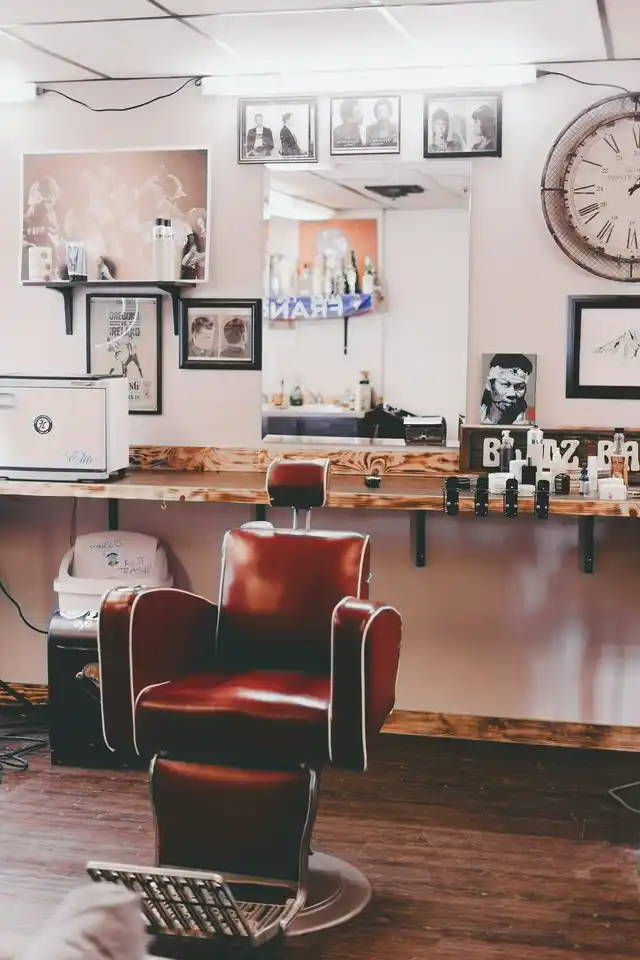 If you know how to do hair well and people don't mind spending their dime on getting what they want to be done for them for whatever reasons, then this is another good and cheapest business to start in Nigeria youth starting from home. All you need is enough space and equipment and some people who will come in regularly (weekly or monthly). You might not earn much initially, but after building a name for yourself as an expert in hairstyling, this business can start making money for you. Your major marketing tool is your portfolio, so ensure it's really perfect before you launch into this kind of business.
15. Artwork and painting
If you have creativity in hand, you should consider starting an artwork or paintings selling business because there are many opportunities for selling these products in Nigeria. You don't even need huge capital like what is required in other businesses; all you need is enough artistic ability and a stylish mind to know which design will sell faster than the others. Even if there are many art galleries where your products can be sold directly (if they agree), taking them on consignment means that you only get the percentage agreed with you as your commission.
16. Mobile phone and other gadget servicing
If you have good knowledge on how to service the hardware of mobile phones and other gadgets, then this is another great business for Nigerian youth starting from home. Still, it certainly does require a lot of expertise…moreover, I know a whole family that has been doing nothing else from home for years now. To be able to do this kind of business successfully, you don't only need enough capital to acquire necessary equipment and software or whatever tool needed in servicing these kinds of products; you also need proper training as well as certification before venturing into it even though some people might say 'it's not rocket science. Even if you buy used smartphones online and repair them before reselling, the money is good, especially when more customers come back to your shop for future repairs or after-sales services.
17. Building material trading
If you are interested in the construction business, then starting a building material trading business can be a hot business idea in Nigeria. This kind of business is suitable for both experienced men and women because there's nothing technical about it; all you need is enough capital to acquire building materials like cement bricks, rocks, sand, and other things needed; plus the ability to source them from where they're available at lower prices before bringing them to wherever people want them (building sites), and that's how the profit margin begins. It doesn't matter if building materials are scarce in your locality or not because you can always find them from somewhere and transport them to where they're needed.
18. Auto Mechanic
In as much as this kind of business is a bit technical. Still, it doesn't require the same expertise with the building materials trading business…it's just a little more complicated than that, especially if you have no background experience in cars and machines working on different kinds of engines. But even though it requires some level of training before venturing into, starting an auto mechanic business has been one of the top 20 businesses to start in Nigeria youths from home even as far back as ten years ago. It's simple, really; all you need is a skill to diagnose common problems found on different automobiles and equipment; plus the ability to source for good used spare parts before bringing them to your customers (repairing shops) without necessarily requiring huge capital like what is needed in starting a car manufacturing business.
19. Car washing
If you think that this kind of business is quite juvenile, then you are wrong; starting an effective car washing business from home requires more effort and intelligence than most people can ever imagine…it's not easy, but it's profitable if done correctly. The name implies how it works: people pay you money to get their cars washed after a long day or time of use…in fact, lots of men do it every morning while traveling to work because they don't have time enough to do it during weekends or even in the evening when they return home. If you have everything needed to start this kind of business, then you are good to go.
20. Digital Marketing
At the moment, this is one of the best and most profitable businesses anyone can start from home without necessarily requiring huge capital…and it's more of an agency business even though you might get individual customers like big companies or individuals who want to either promote their website or products on the Internet. Here, you will require basic knowledge about internet marketing and how to use it to promote goods and services. At the end of the day, your success as a digital marketer will depend on how well you understand digital advertising and all other promotional aspects used in selling things online. You can always learn about them by enrolling in free online courses presented by different educational institutions and follow-up with actual practical training sessions after completing any course.
More Content:
How to make extra money on the weekends
Top 25 Small Business Ideas In A Small Town
Conclusion:
Business ideas have no specific beginning and end, but they're just a means to ends. That's why it's important to understand the nature of any business you want to start from home to avoid regretting when the going gets tough. You can use different ways or strategies when coming up with a good business idea that you can use as a starting point. For example, what is needed is to find your business niche and go for it; make sure the chosen business idea appeals to most people in your locality even as you take advantage of anything that might be scarce but demanded.